Popular 10-year-old comedienne, Emmanuella has spoken on how she achieved her dream to build a house for her mother.
Speaking during an interview with BBC, Emmanuella disclosed that she planned to buy a car for her father, but her uncle Mark reminded her of her promise to gift her mother a house.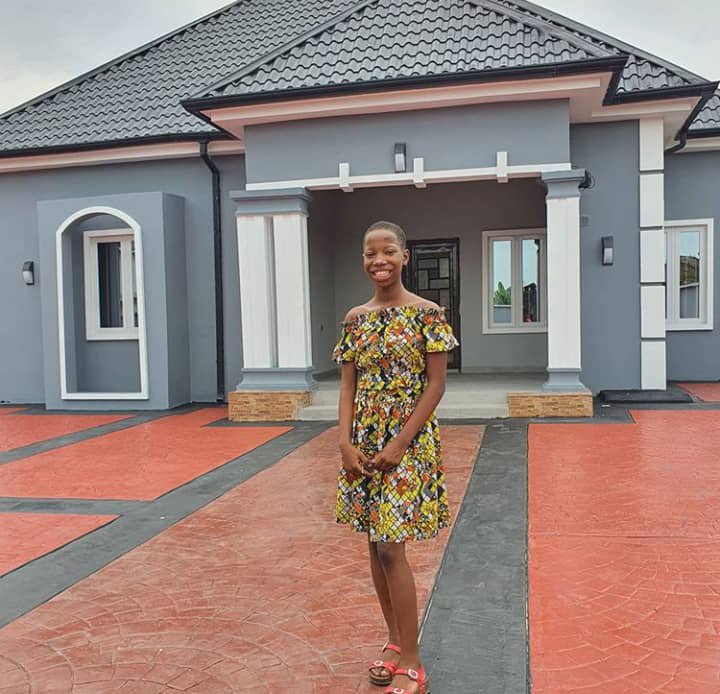 According to Emmanuella, she began building the house last year. She said she contacted her manager and divided her money into four parts; one for the house, another for her family, and the remaining parts for the orphanage and her savings.
Also Read: Architect proposes to baker months after baking him a cake that looks like house construction
She further noted that her mom deserves an estate but she isn't as rich as Dangote to get her one. She however promised to get her father a car soon.
Watch the video below;
0
0
Celebritigist.com is out to highlight happenings in the celebrity circles, movie industry, music, sports, academic, science, environment, health, social media etc. Celebritigist.com is guided by the need to report issues in the media in their purest forms without unnecessary hype. It is also a medium to advertise and promote businesses and distinguished individuals and organizations around the world.