US President-elect, Joe Biden has appointed Nigerian-born attorney, Adewale Adeyemo, as Deputy Treasury Secretary.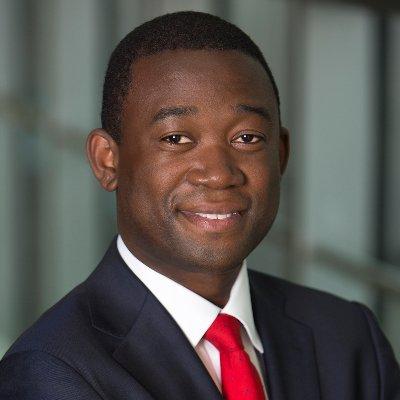 Adeyemo will serve under former Federal Reserve Chair Janet Yellen, who Biden plans to appoint to lead the US Treasury Department.
Born in Nigeria, Adeyemo was raised in California where he obtained a bachelor's degree before proceeding to Yale Law School for his legal education.
Also Read: Adamu Garba gives update on his $1Bn lawsuit against Twitter CEO
Before his appointment into the Obama administration, Adeyemo worked as an editor at the Hamilton Project, then served as senior advisor and deputy chief of staff to Jack Lew in the United States Department of Treasury.
Sharing the good news on Twitter, he wrote;
"Public service is about offering hope through the dark times and making sure that our economy works not just for the wealthy, but for the hard-working people who make it run.
As Deputy Treasury Secretary, I look forward to helping us build back our economy better."
0
0
Celebritigist.com is out to highlight happenings in the celebrity circles, movie industry, music, sports, academic, science, environment, health, social media etc. Celebritigist.com is guided by the need to report issues in the media in their purest forms without unnecessary hype. It is also a medium to advertise and promote businesses and distinguished individuals and organizations around the world.